Jun 19, 2023
IBMG Acquires Roofing Gear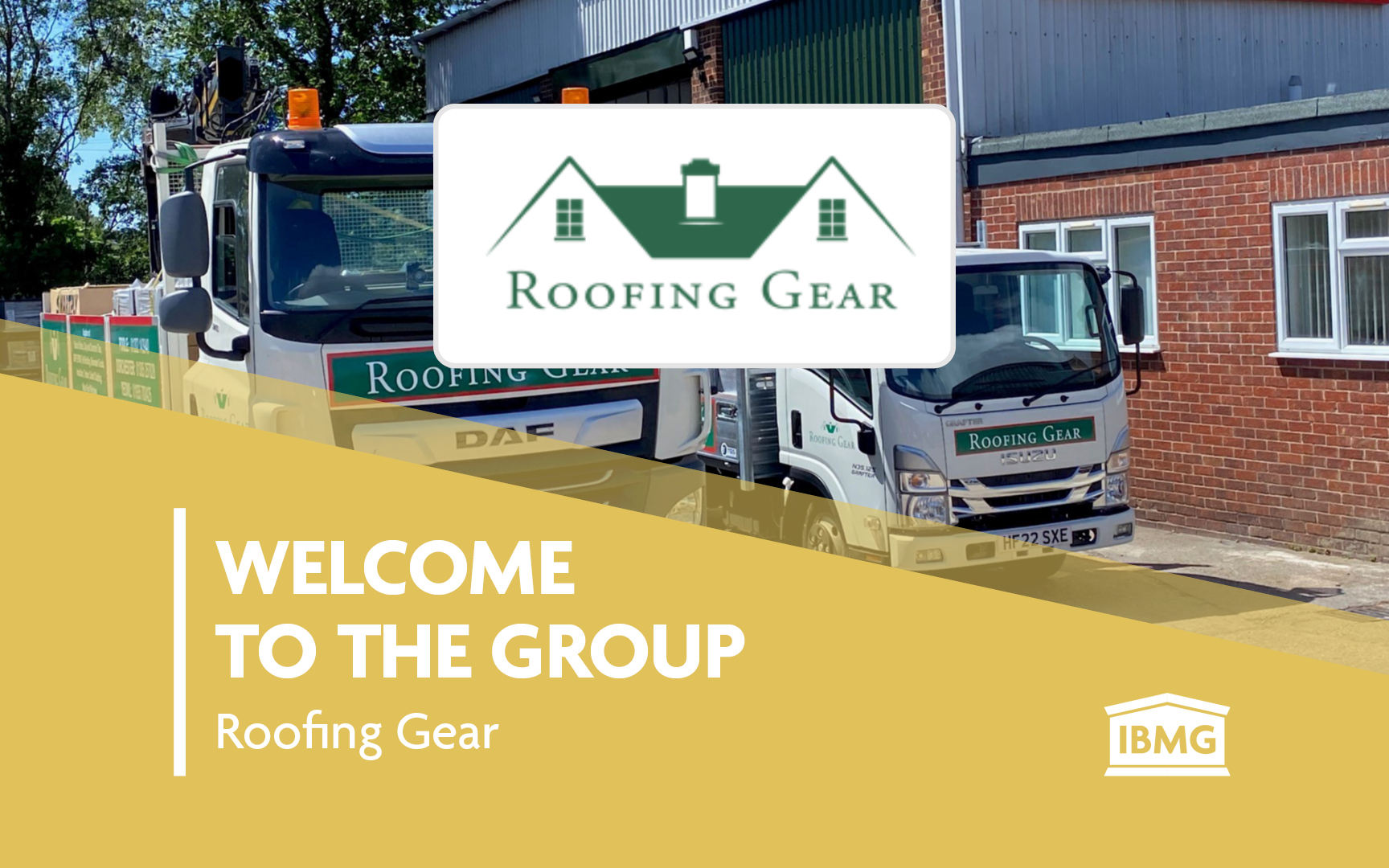 Independent Builders Merchant Group (IBMG), the largest independent merchant group in the South of England, has acquired Roofing Gear, expanding its specialist roofing division by a further three branches and adding another £6 million turnover to the Group.
Established 19 years ago, Roofing Gear has three strategically located branches in Yeovil, Dorchester and Poole providing a comprehensive range of roofing products, insulation and associated materials.
This latest acquisition provides IBMG's Roofing Division with further geographic coverage, increased product extension and a strong platform for further growth. Culturally both companies share a common vision, an independent ethos and a commitment to providing exceptional customer service.
The roofing merchant will continue to trade as Roofing Gear. Jeremy Gear will remain in the business and work with Danny Spokes, Managing Director for IBMG's Roofing Division, to ensure the business' successful integration into the Group.
Jeremy Gear, Managing Director of Roofing Gear said: "This is a great next step for us. IBMG is the perfect custodian for Roofing Gear and this acquisition opens up an exciting new chapter for us all.
Roofing Gear has come a long way since it was first established in 2004 and now as an IBMG-owned merchant and I am confident it will flourish even further. It has an amazing team of 11, a very loyal customer base and our mission statement from day one – to provide our customers with the most comprehensive service a roofing merchant can offer – hasn't changed.
I look forward to working with Danny to ensure our successful integration into the Group."
Danny Spokes, Managing Director of IBMG's Roofing Division said: "We are delighted to welcome Roofing Gear, Jeremy and all his team to IBMG. This is an exciting time for IBMG's Roofing Division; as we scale up our offerings in terms of product, service, specialist roofing expertise and location."
Martin Stables, CEO of IBMG said: "The backbone of IBMG is that we do not alter 'the DNA' of our acquisitions, we simply add our 'IBMG magic' to it – by sharing best practice from our entrepreneurial teams, adding top level professional support, and providing world-class systems and infrastructure to ensure exceptional service and products for customers at every branch.
As a result, IBMG has become the custodian of choice for merchants looking to the next stage of their development. This is particularly true for merchants like Roofing Gear – a merchant that has built a strong reputation and wants its legacy to continue and prosper.
With this latest acquisition IBMG now owns 177 merchant branches throughout the country, this includes 13 roofing merchant branches of Chandlers Roofing Supplies and Independent Roofing Supplies. More than 100,000 trade customers rely on IBMG branches every week."
Roofing Gear was founded in 2004 by Jeremy Gear. The business's first branch was in Yeovil, followed by branches in Dorchester and Poole. In 2020 Jeremy was also appointed chairman of the Builders Merchants Federation's (BMF) Roofing Forum.