Jul 03, 2023
IBMG Acquires MS Roofing Supplies, Expanding Our Specialist Roofing Division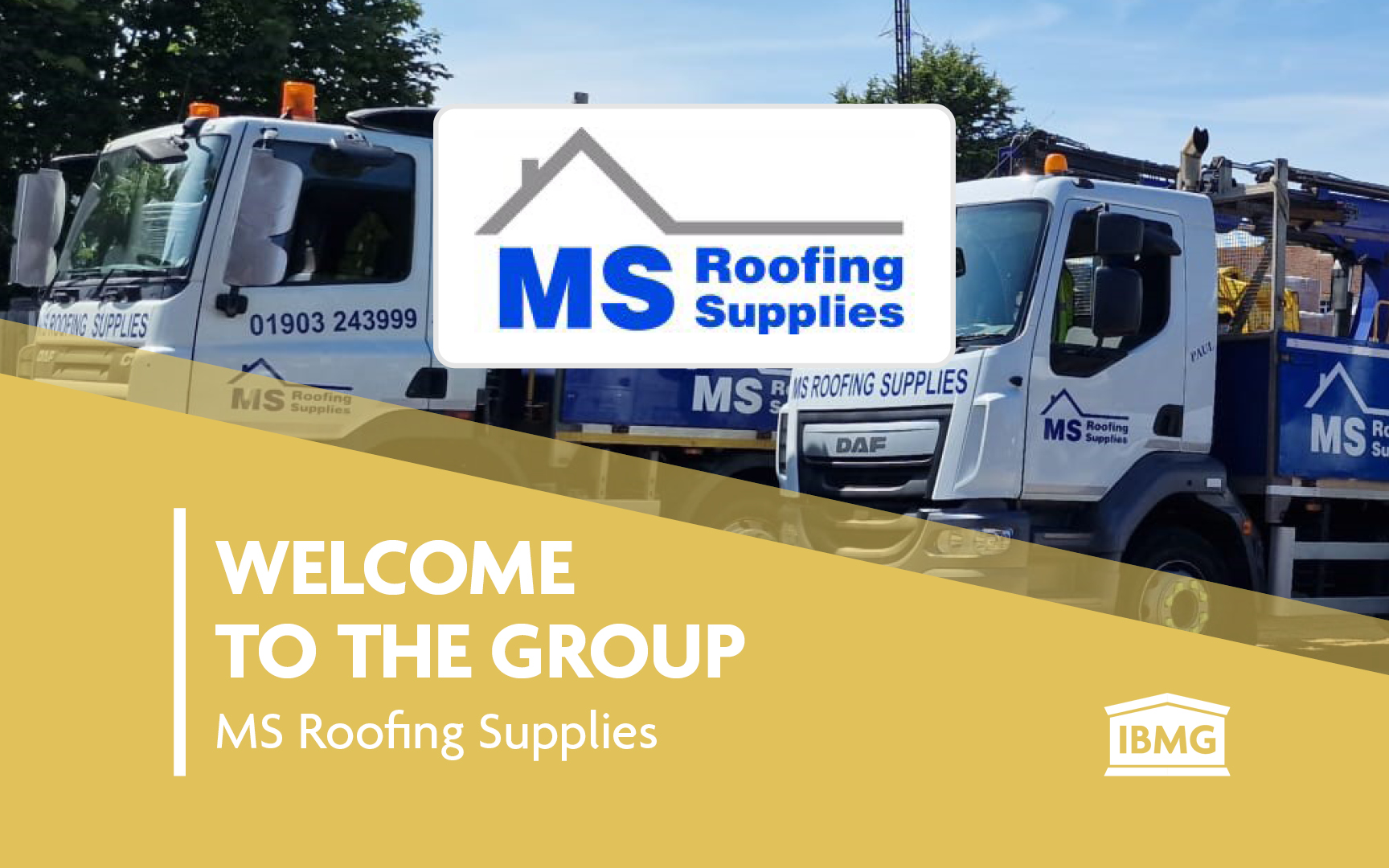 The Independent Builders Merchant Group (IBMG), the largest owner of independent merchants in the South of England, has acquired Sussex's MS Roofing Supplies (MSR).
Established in 2003, MSR is a local independent roofing merchant in the South East and provides a comprehensive range of products for both pitched and flat roofs from its five locations in Brighton, Chichester, Crawley, Portslade and Worthing.
MSR's highly complementary branch network and product range provide IBMG's roofing division with further geographic expansion, product extension and a strong platform for further growth. Culturally, both companies share a common vision, independent ethos and commitment to providing the highest standards of customer service.
This partnership secures the right custodian for the business – one with a shared vision and values. Tony Siriano, Managing Director of MS Roofing Supplies will be stepping away from the business to enjoy a well-deserved break.
Danny Spokes, Managing Director of IBMG's roofing division said, "We are delighted to welcome MS Roofing Supplies to the Group. This an exciting time for IBMG; we have the scale, the range of products and services, and specialist expertise to ensure a successful partnership."
Tony Siriano, Managing Director of MS Roofing Supplies commented, "It has been a great honour to lead the employees of MS Roofing Supplies through the years, and having made the decision to step away from the business, it seemed logical to find a partner who would ensure MS Roofing Supplies fulfils its potential. I believe the partnership with IBMG will achieve this. I am confident that this acquisition will provide an excellent home for both our customers and our people who will thrive within a highly respected, independent roofing and builders merchant focused on excellent customer service."
Martin Stables, CEO, IBMG, said: "Making selected acquisitions to enhance our current offering and increase IBMG's geographic reach is part of our strategic plan. The Group will continue to look for more opportunities to complement our existing business and bring our differentiated and comprehensive offering to current and new customers."